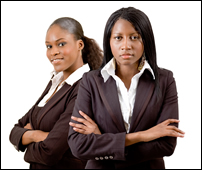 To get a leg up on the competition in today's highly competitive business world, you'll need to do a lot more than simply be the best.
You'll need to develop a personal brand that lets people know that you're the best in an instant!
Brand, of course, have been around for years. But it's only been recently that small businesses and individuals have recognized the important economic and professional benefits that branding provides. Branding is about encapsulating all the relevant information about who you are and what you do in a short and readily recognizable form.
To develop your own personal brand, begin by listing those qualities, characteristics and achievements that distinguish you from your competitors — or your colleagues. What did you do to make yourself stand out last week? Last month? Last year? What do you think that your customers and colleagues or co-workers list as your greatest strength? Your second greatest strength? What is your most noteworthy personal trait—always being punctual, always wearing a smile, getting things done in record time? What do you do that adds value to your customers and to the world?
Once you have developed your list, begin moving from the facts to a few short lines that allow you to "sell the steak, not the sizzle." Once you've got these lines, which are your brand description, start looking for places to display it. Call up the local newspaper and offer to write a series of articles on your specialty for free. Contact service organizations, community colleges and other local entities and see how your knowledge might benefit the people who use them.
Now, you're on your way to becoming branded!
Email This Post To A Friend
Leave a Reply